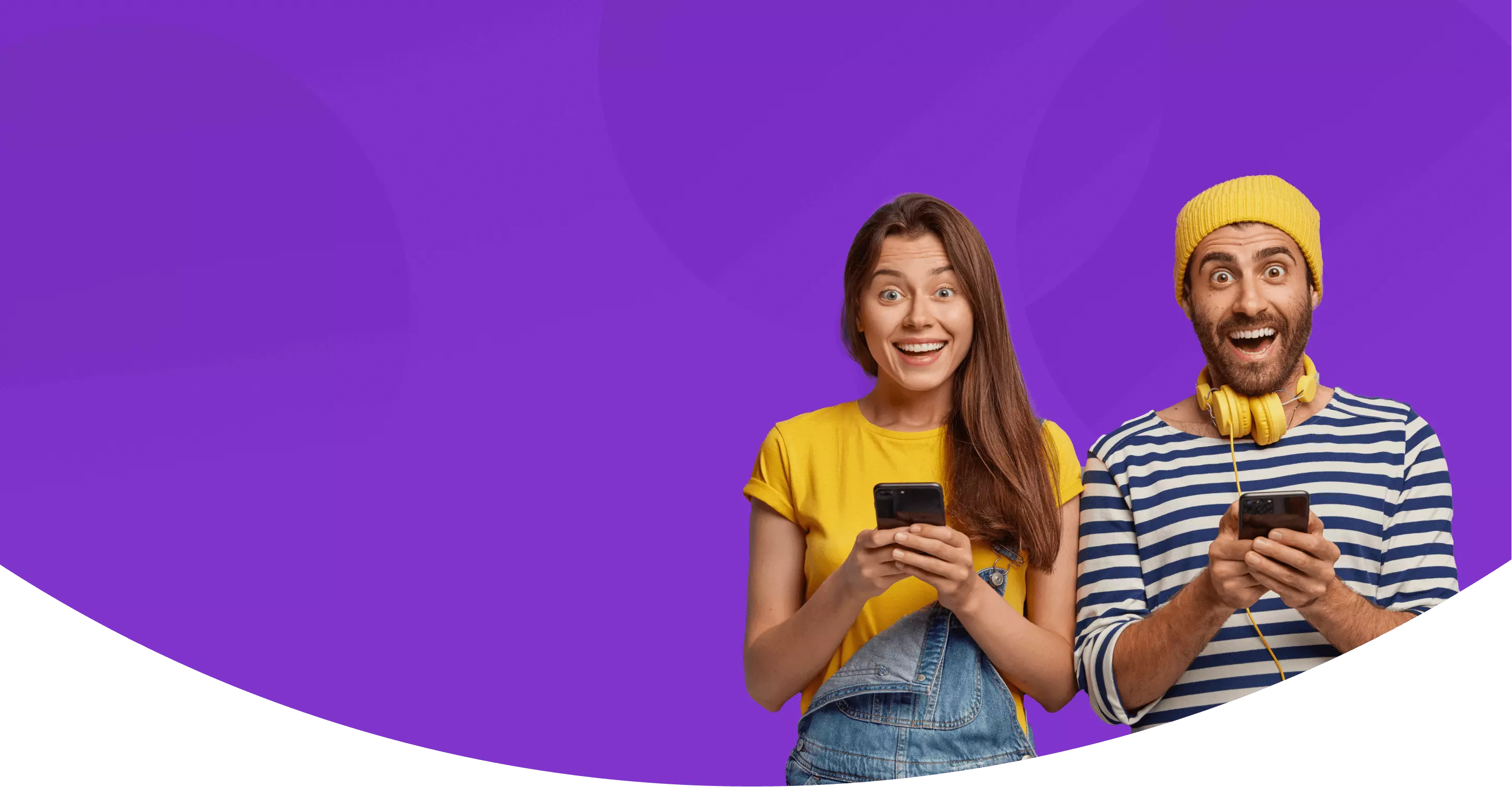 Triviamatic Gameplay is Fun and Intuitive for Everyone!
Both players and hosts have an intuitive interface designed by trivia professionals to make the game fun to play and easy to host.
How Does it Work?
A manager and/or host schedules and launches an event and players submit answers via their phone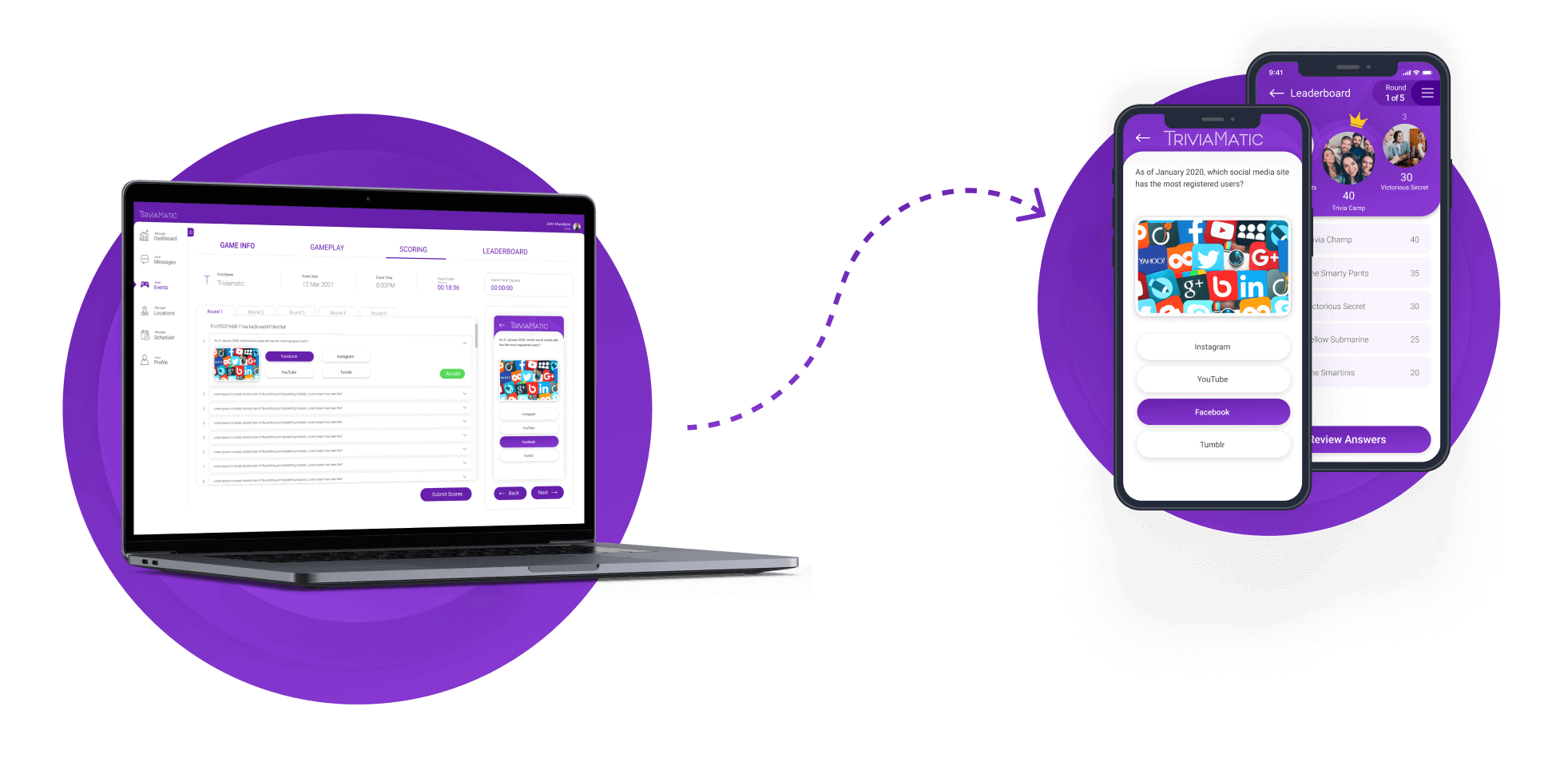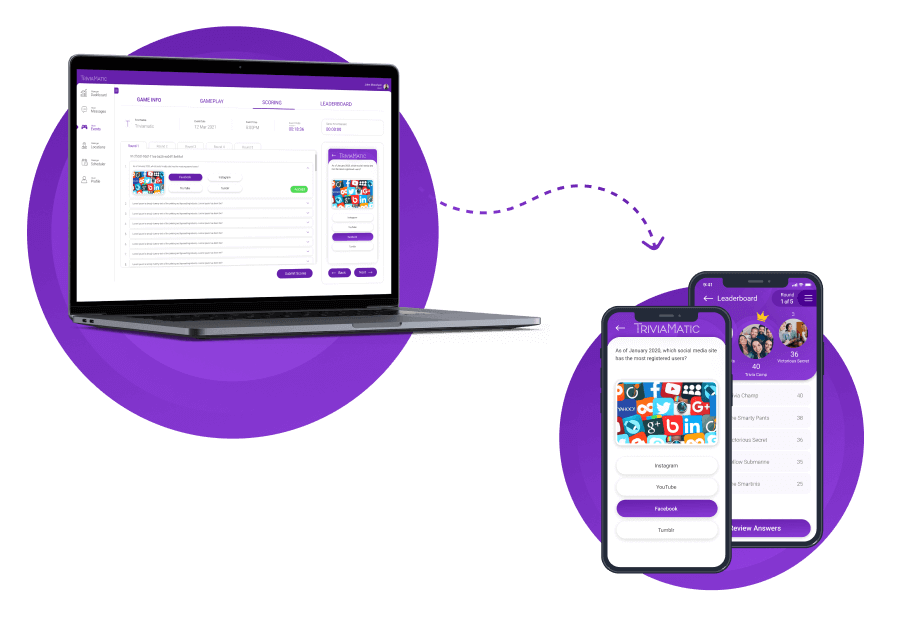 What about the Content?
Managers and hosts can choose to write their own content, or use provided games produced by some of the best trivia minds in the country
How About Just a Single Event?
Absolutely, you can purchase single or themed events in our store to host for your friends, family, Non-Profit, Company party etc.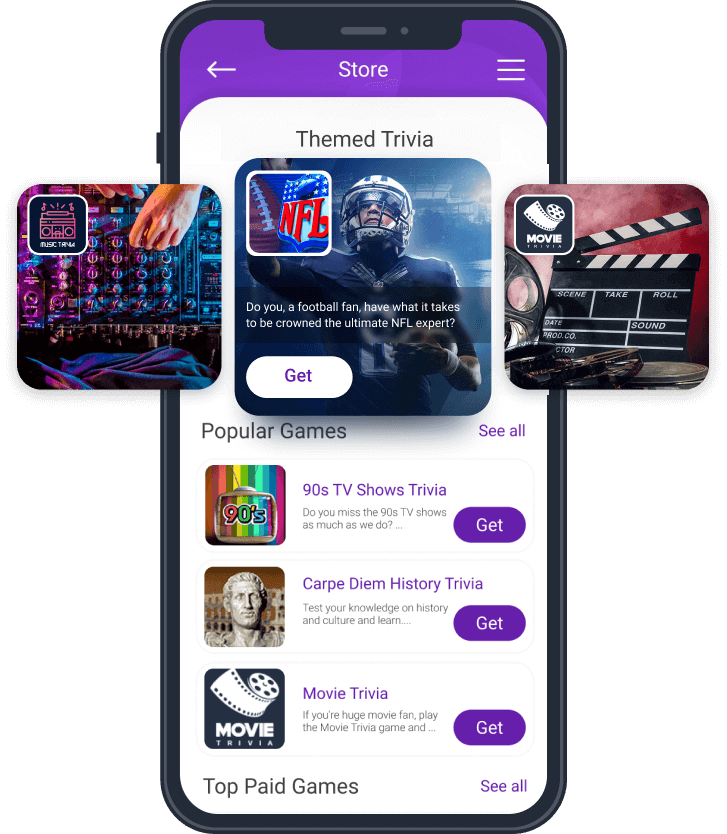 How Much Does it Cost?
With many customizable features available, you can start hosting your own weekly trivia events for as low as $99 per month
Single Host
$99.99
1 event a week
1 host
Standard Triviamatic Format
Branding Customization
Game Content
Discount price for themed and private events
Free Trial
4 free trial events
1 host
Standard Triviamatic Format
Game Content
Single Host +
$199.99
2 events a week
1 host
Standard Triviamatic Format
Branding Customization
Game Content
Discount price for themed and private events