Professionally Provided Content
Sourced, curated, factchecked, edited for grammar, edited for clarity, and designed for fun, Triviamatic provides the best resource for professionally written trivia content.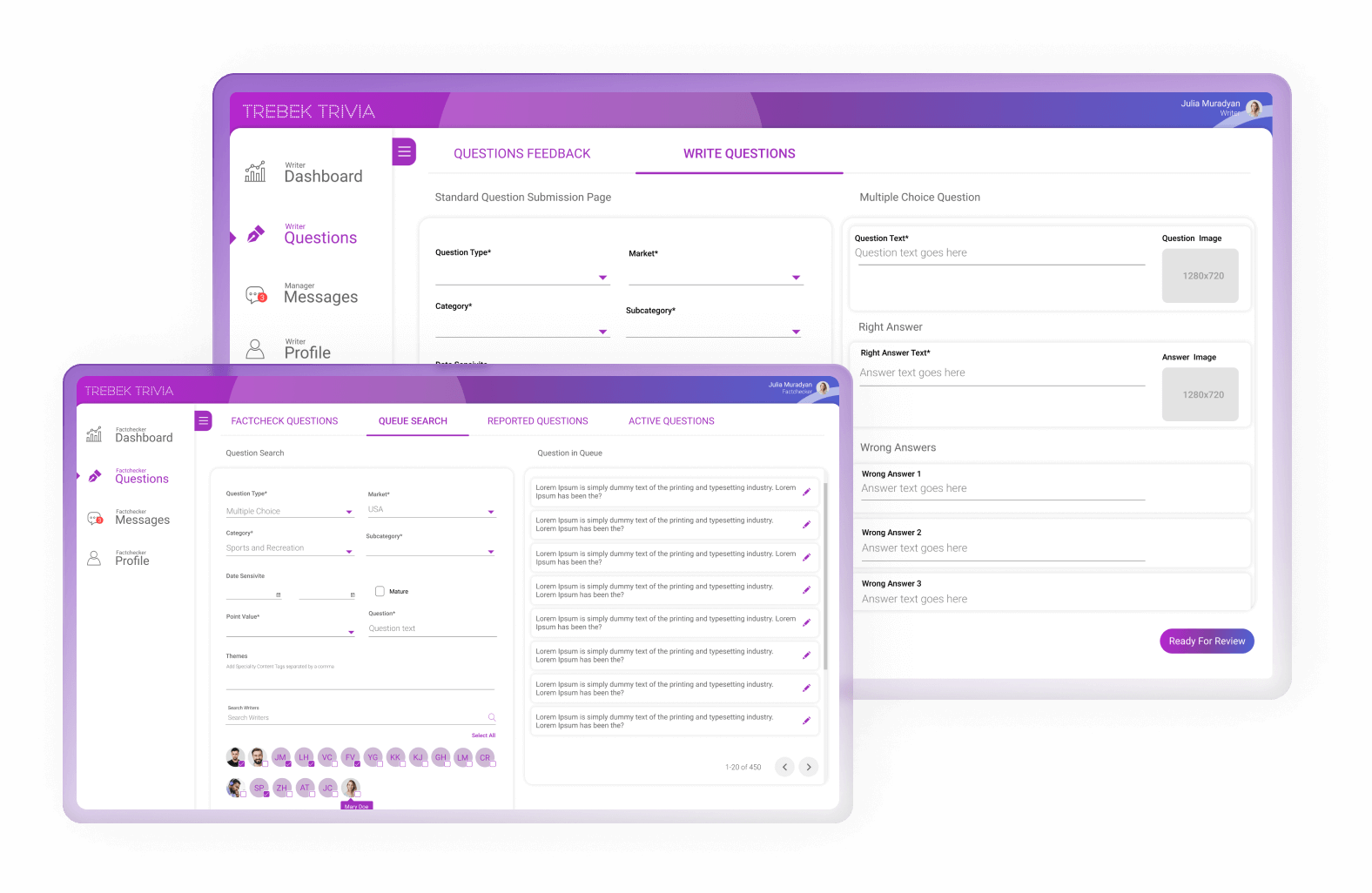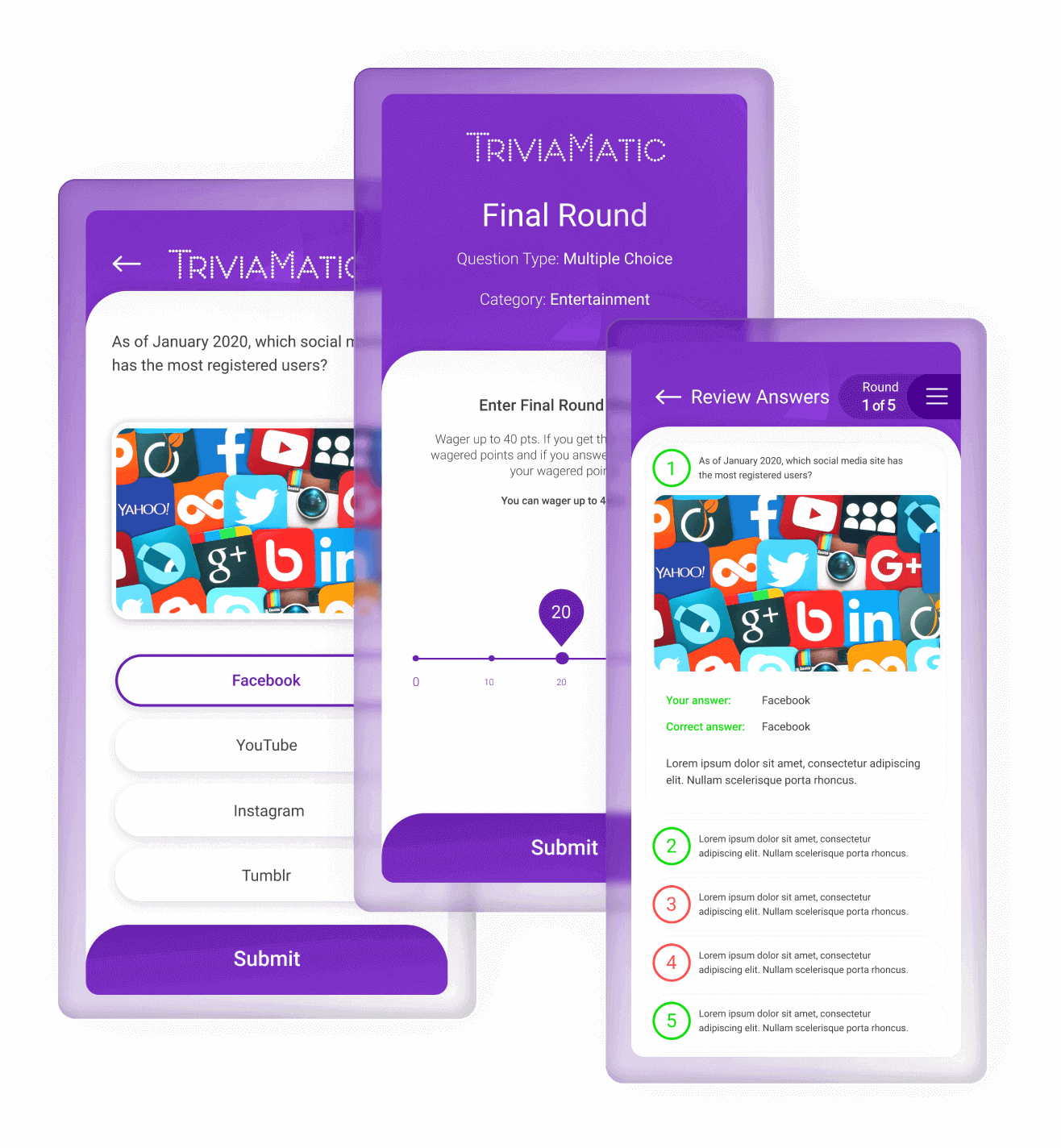 Game Format
Triviamatic basic game is 4 rounds of 8 questions with a final wager round
Over 10 different question types
Multiple other premium trivia formats available, including the most popular formats in the United States
Branding
Format the Triviamatic app so the players only see your logo, your colors, and your social media information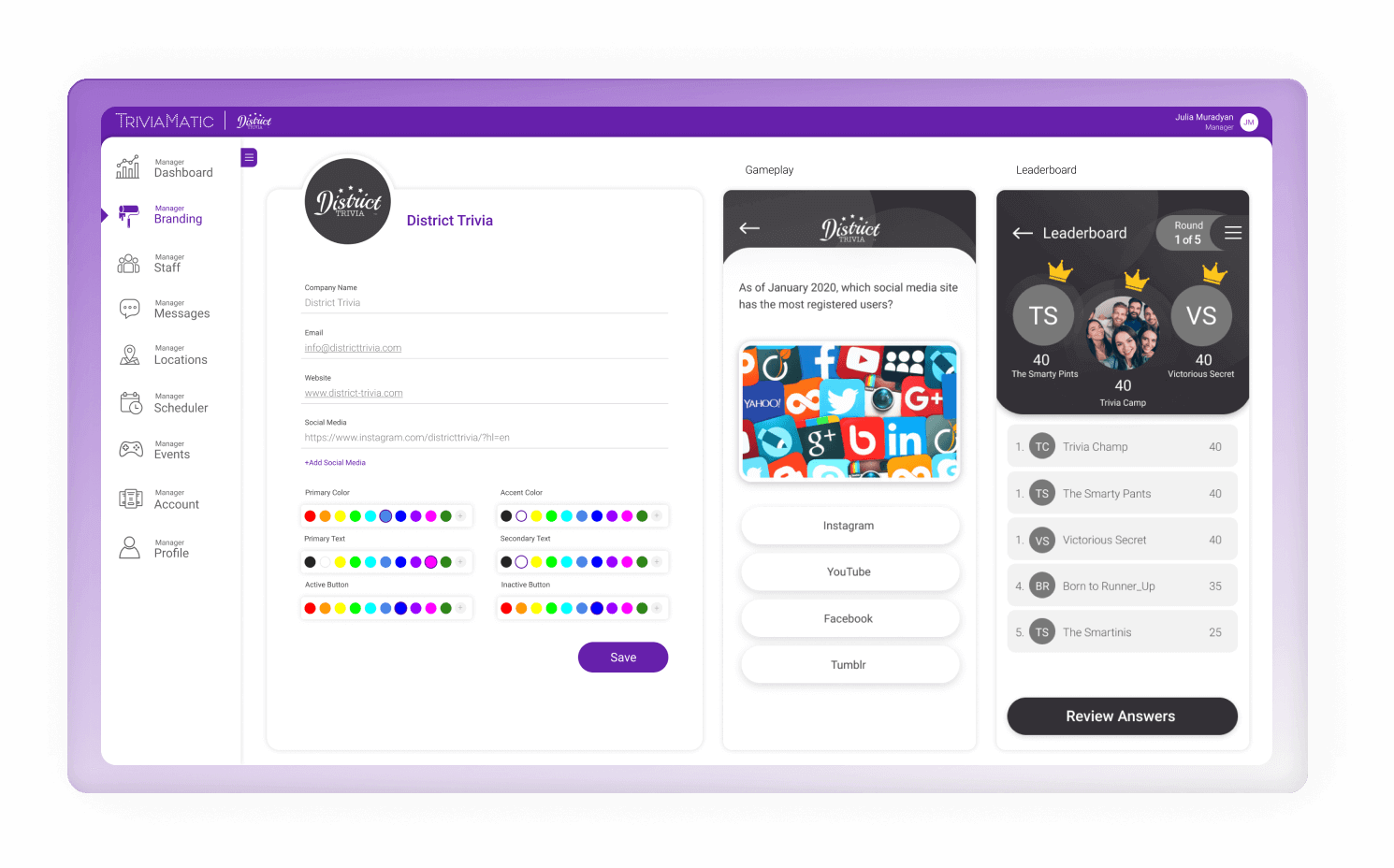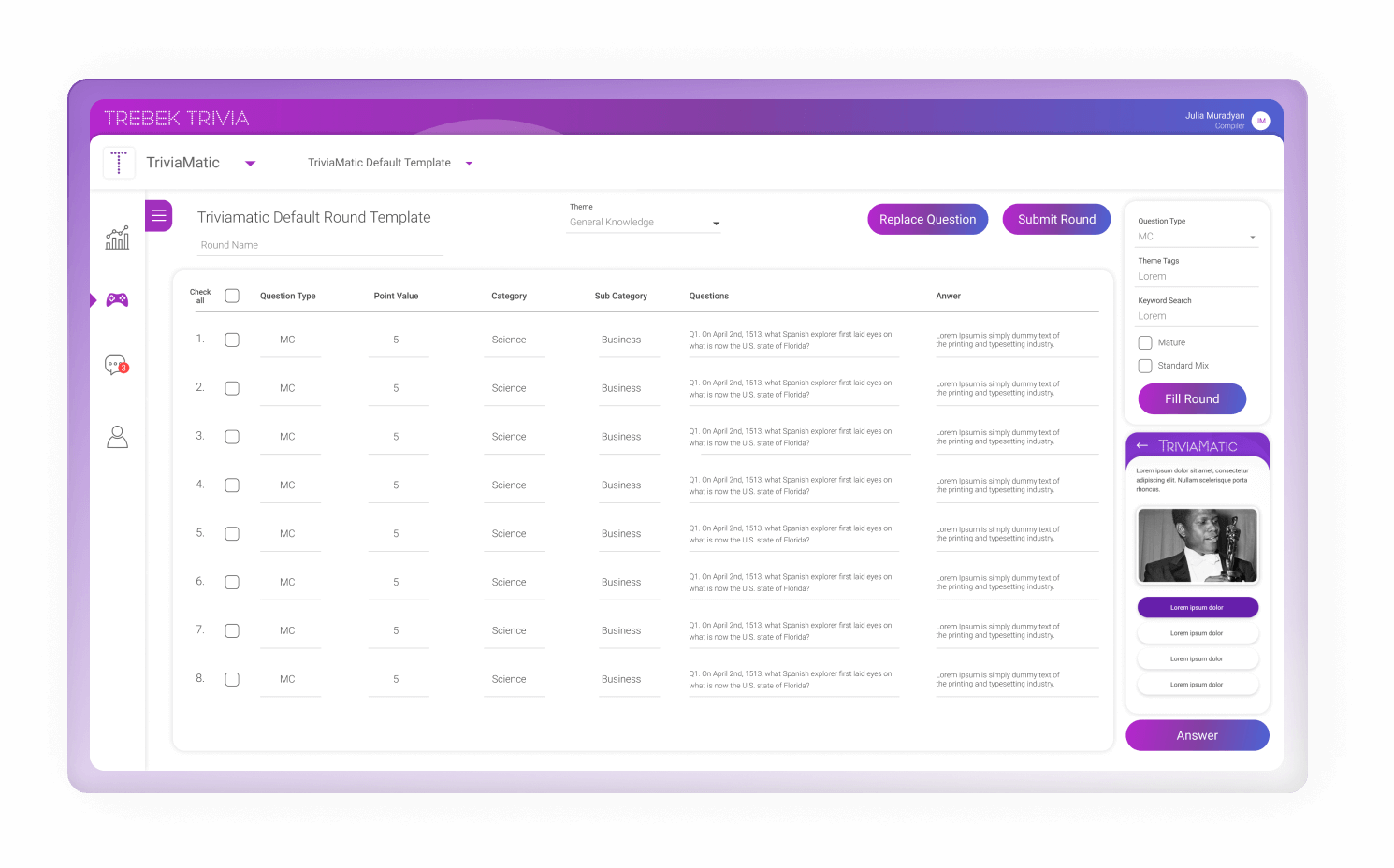 Content Customization
Using our compiler and database of questions that are sortable by over 25 different datapoints, you can create your own unique events using our content.
Don't like our content? We can provide you with your own database to write, store, and your own unique games
Don't like out standard or pre-made game templates? We can work with you to design your own!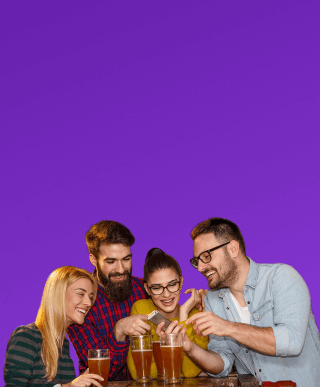 Host from Anywhere, for Anyone, at Anytime
The Triviamatic app is designed to be used in person, online via Zoom, FB live etc…. Even over the phone with your Grandparents… all you need is the host, the players, and the app
Sign Up as a Host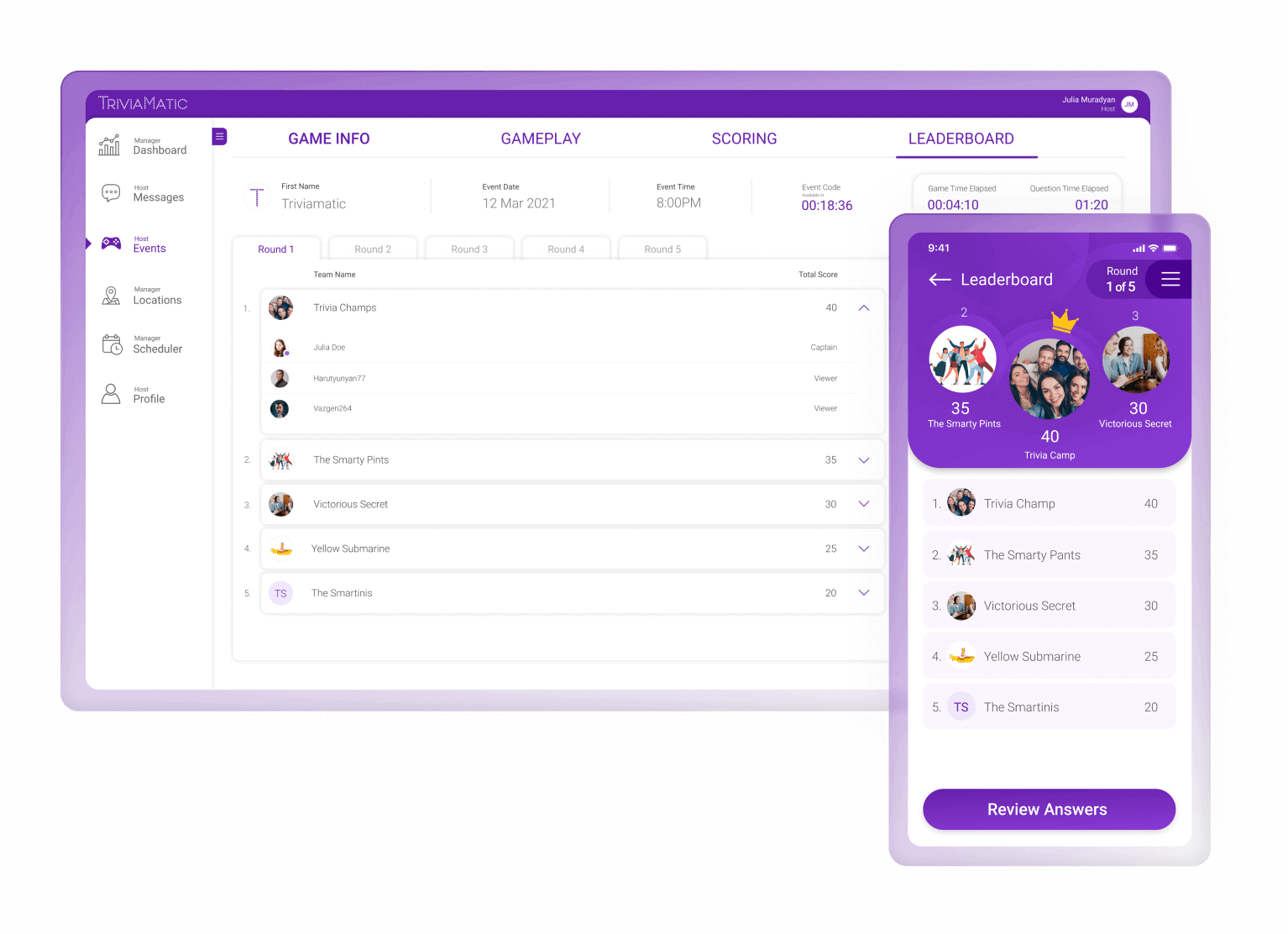 Automatic Scoring and Leaderboards
Easily grade your games from, 2-200+ teams with our innovative grading system
Game leaderboards are automatically created and updated as the host grades the games
Leaderboards are saved after each game for recordkeeping and tournament options
Trivia Company Management Essentials
Recordkeeping and scheduling for multiple hosts at multiple locations
Location information entry and record keeping
Includes location, address, contact information, and records for events held
Player number tracking with player/team averages per event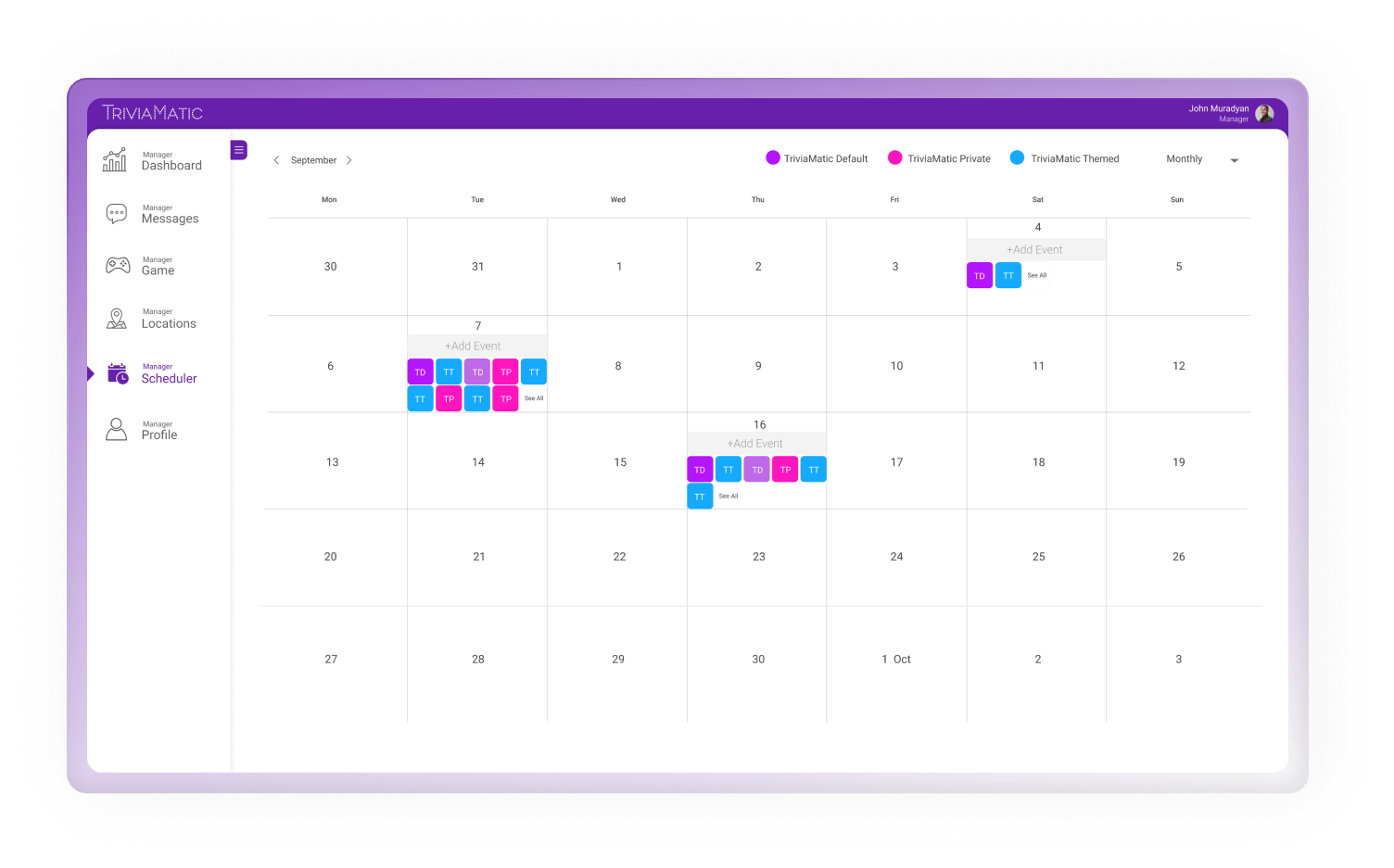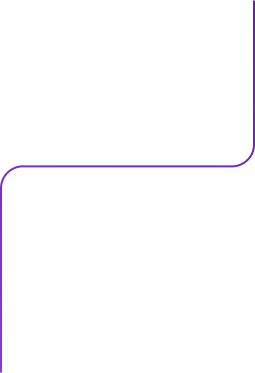 Recordkeeping and scheduling for multiple hosts at multiple locations
Location information entry and record keeping
Includes location, address, contact information, and records for events held
Player number tracking with player/team averages per event
Recordkeeping and scheduling for multiple hosts at multiple locations
Host events with new content every day of the week
Host multiple events at the same time
Communicate directly with hosts through our app messaging system
Record host notes and recaps of every event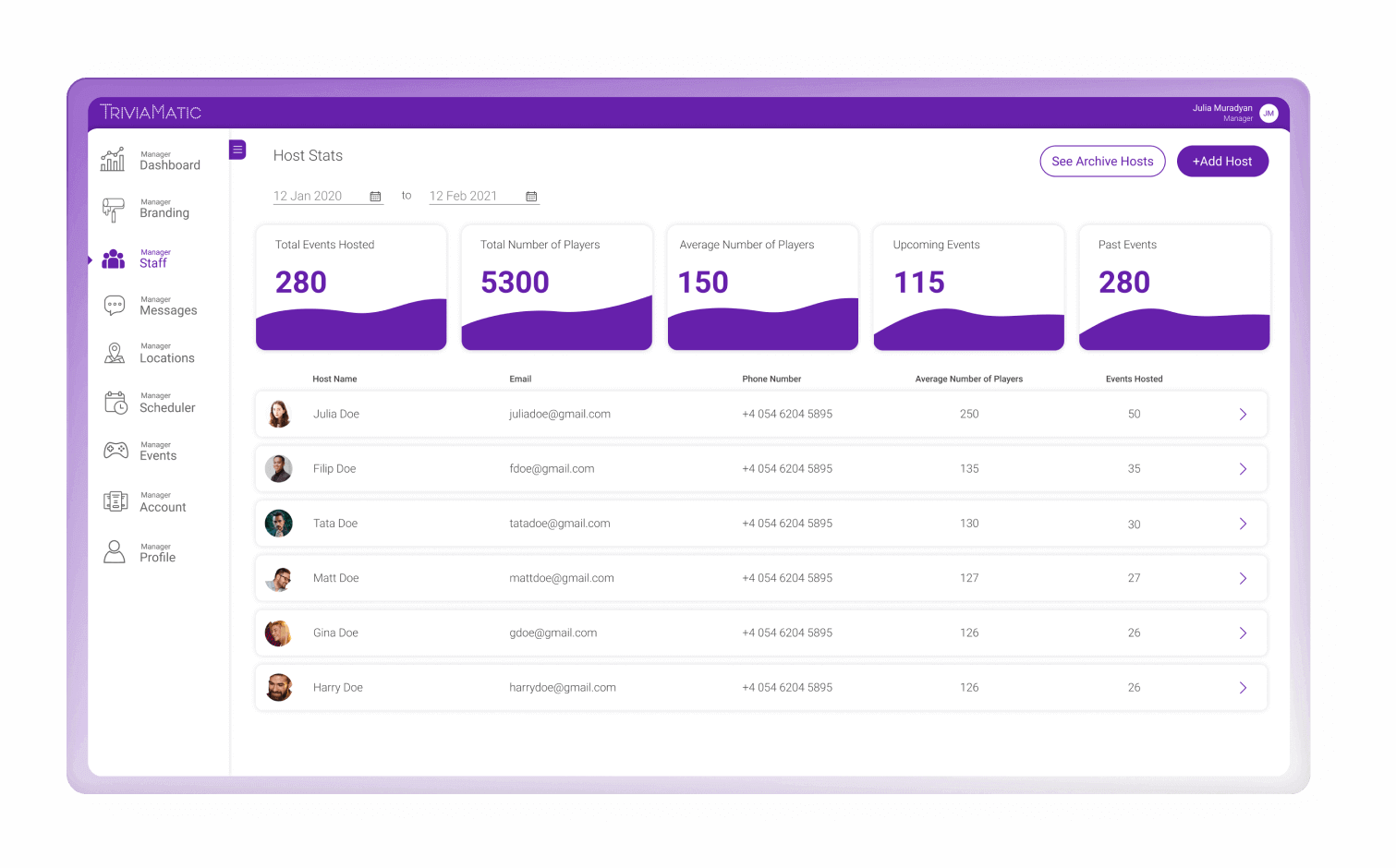 Recordkeeping and scheduling for multiple hosts at multiple locations
Host events with new content every day of the week
Host multiple events at the same time
Communicate directly with hosts through our app messaging system
Record host notes and recaps of every event
Advertisements in-between Rounds, before, and after Games
Depending on subscription level, you can place up to 8 advertisements during your games to help promote your trivia business or your venue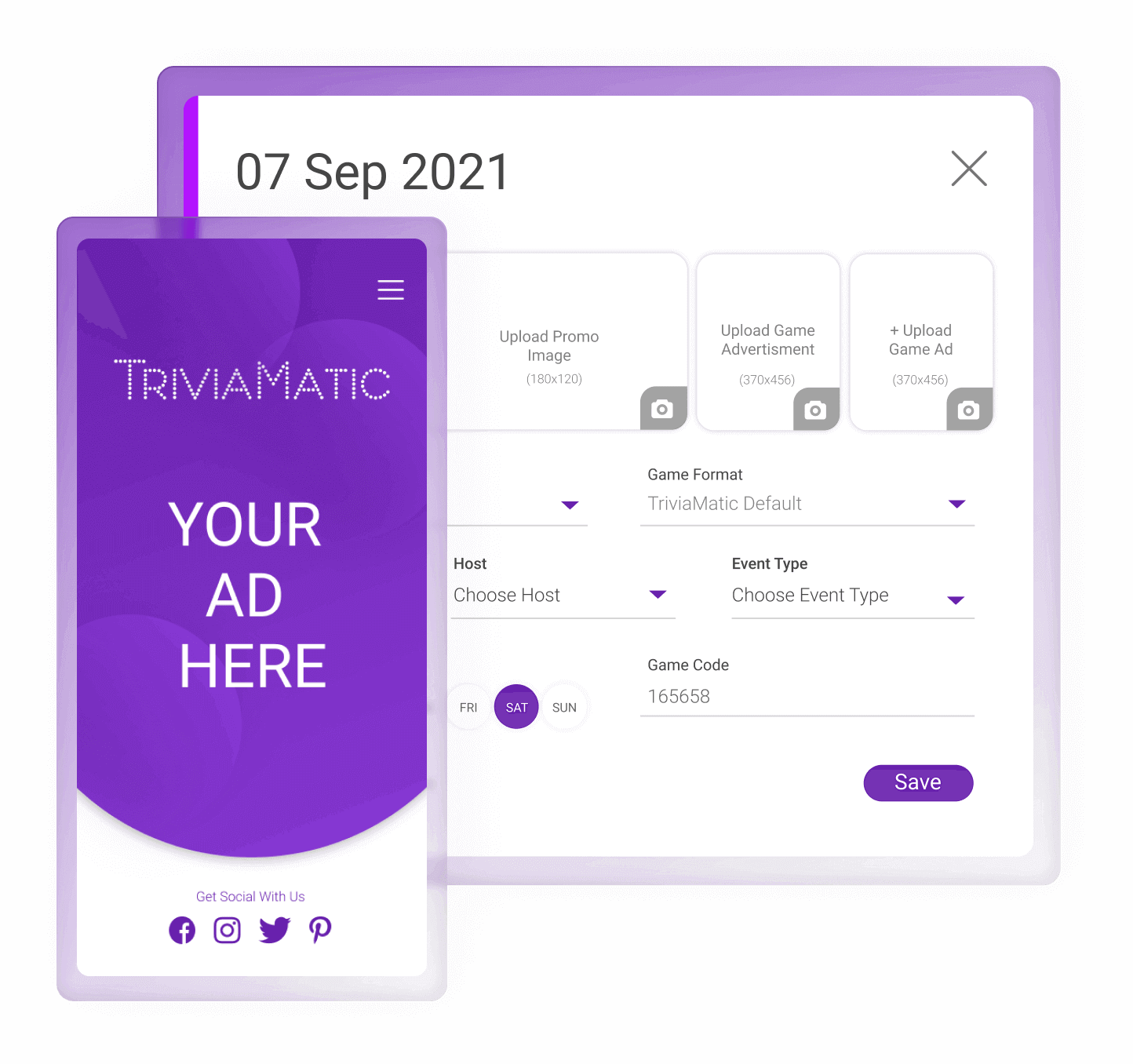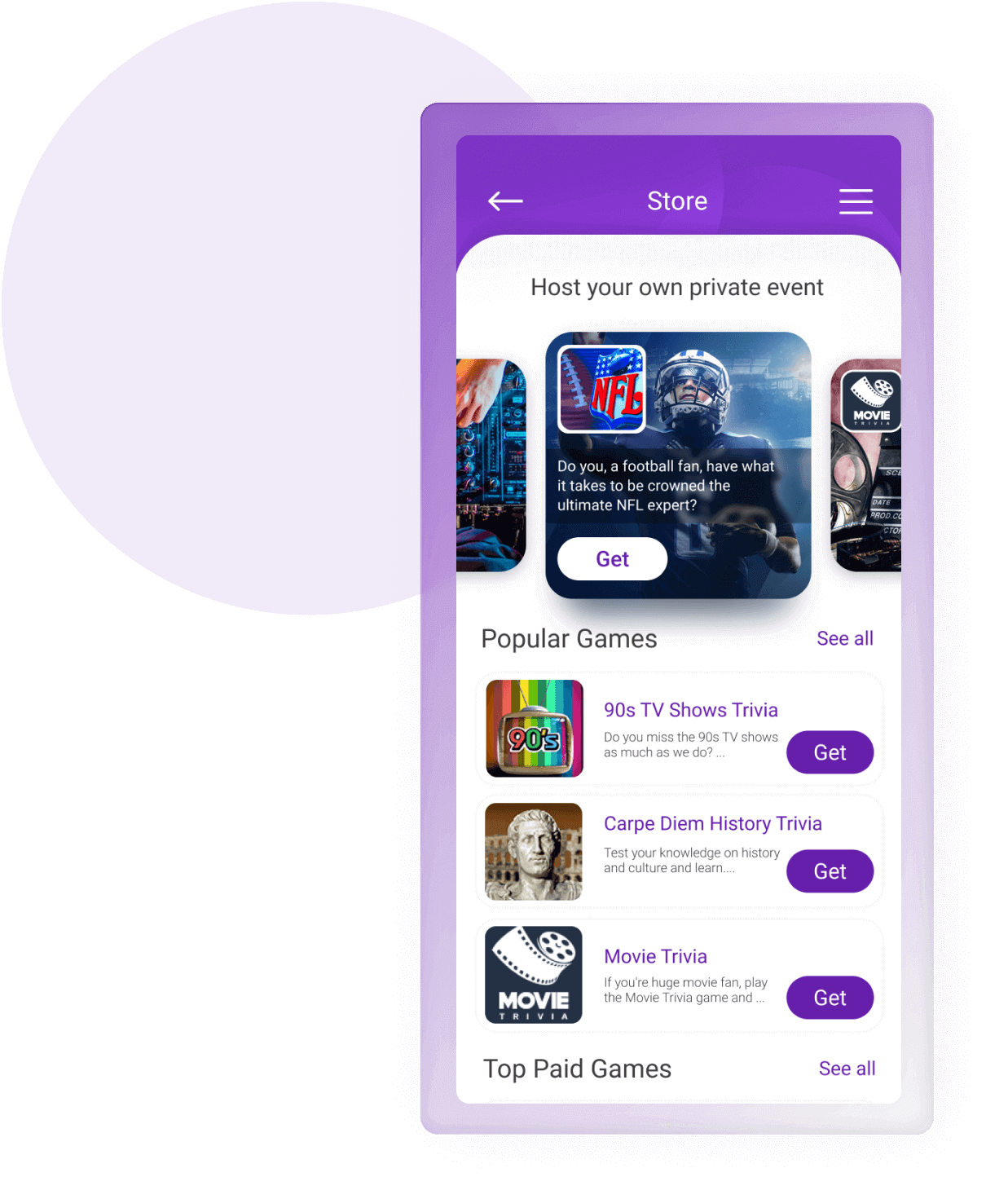 Special and Themed Events
Receive over a 50% discount on single events with a Subscription
New themed special events are added regularly
Purchase Games