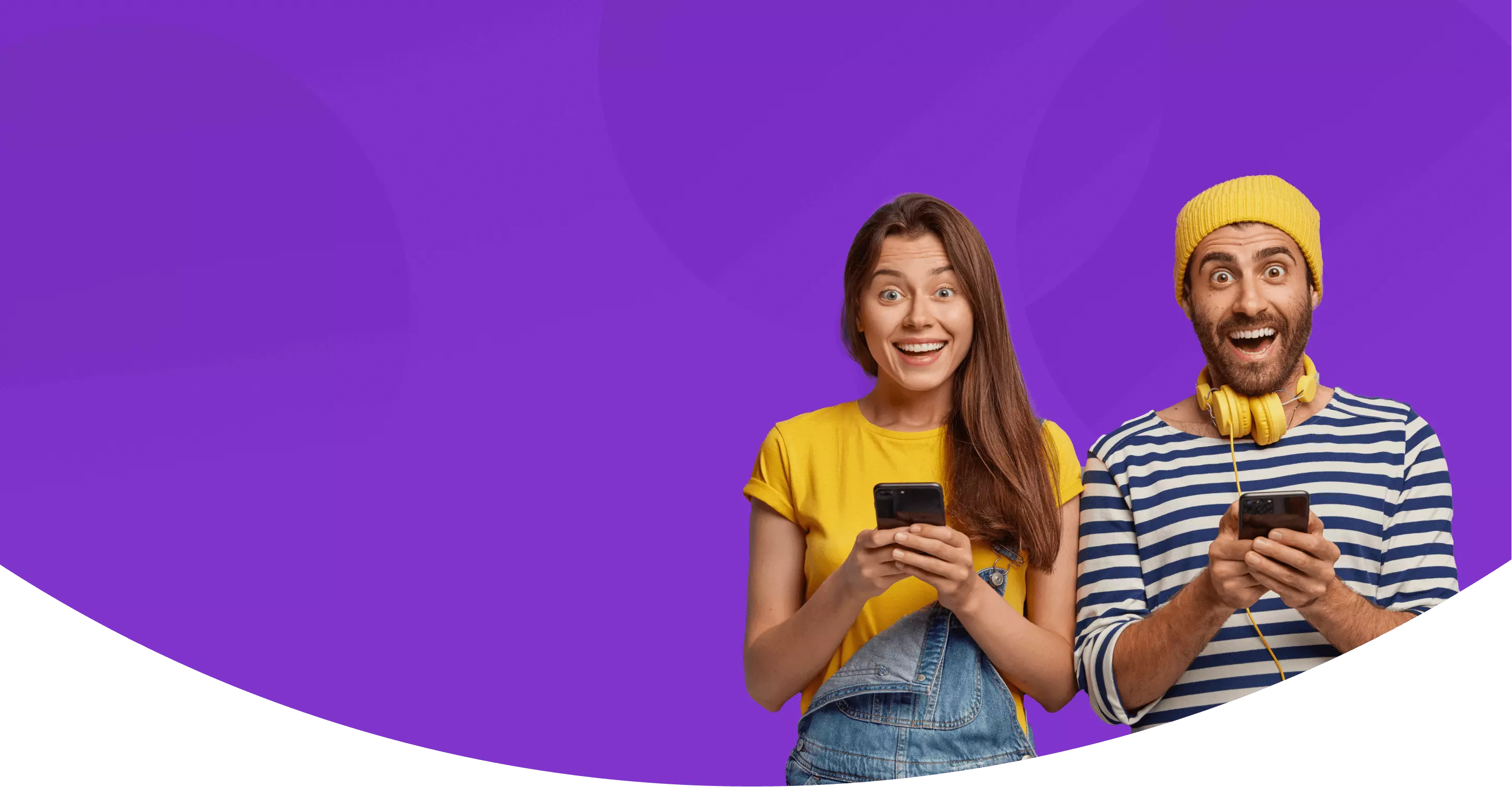 What is TriviaMatic?
Triviamatic is a turnkey trivia hosting solution for trivia hosts, established trivia businesses, and venues/organizations that are looking to host their own trivia events!
How It Works - The basics: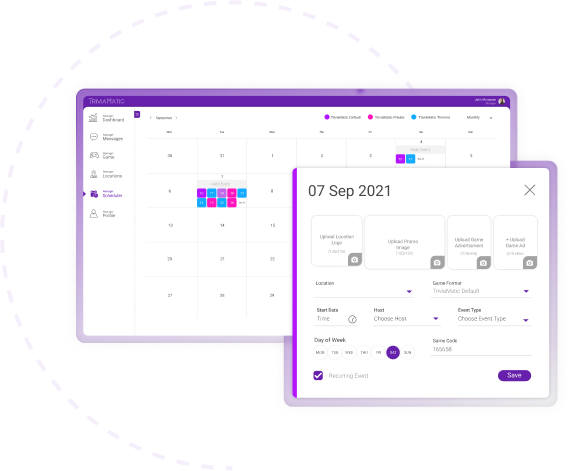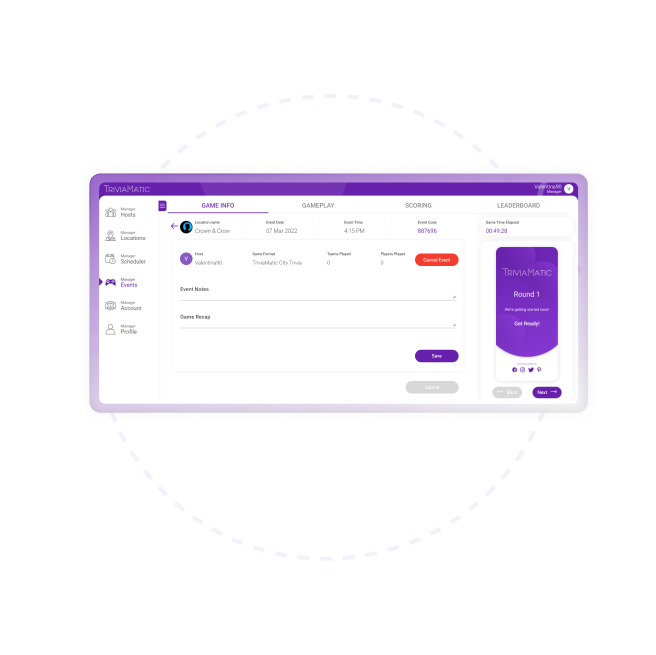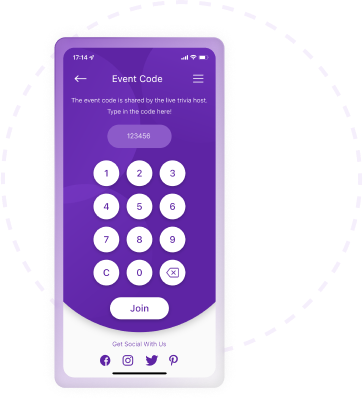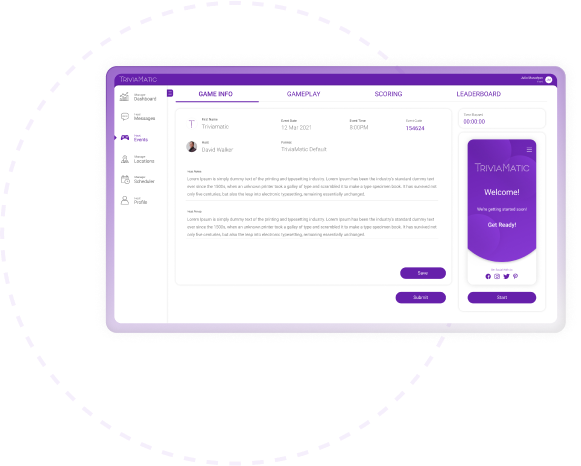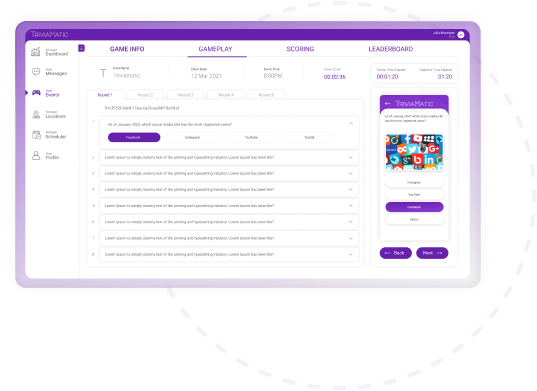 Learm More About TriviaMatic Gameplay .
What about the Content?
All trivia content is included!
All content is created by trivia professionals with over 50 combined years in the trivia businesses
Content is designed to be interesting, fresh, challenging, and most importantly fun!
In future updates, subscribers will be able to add their own content and create their own trivia formats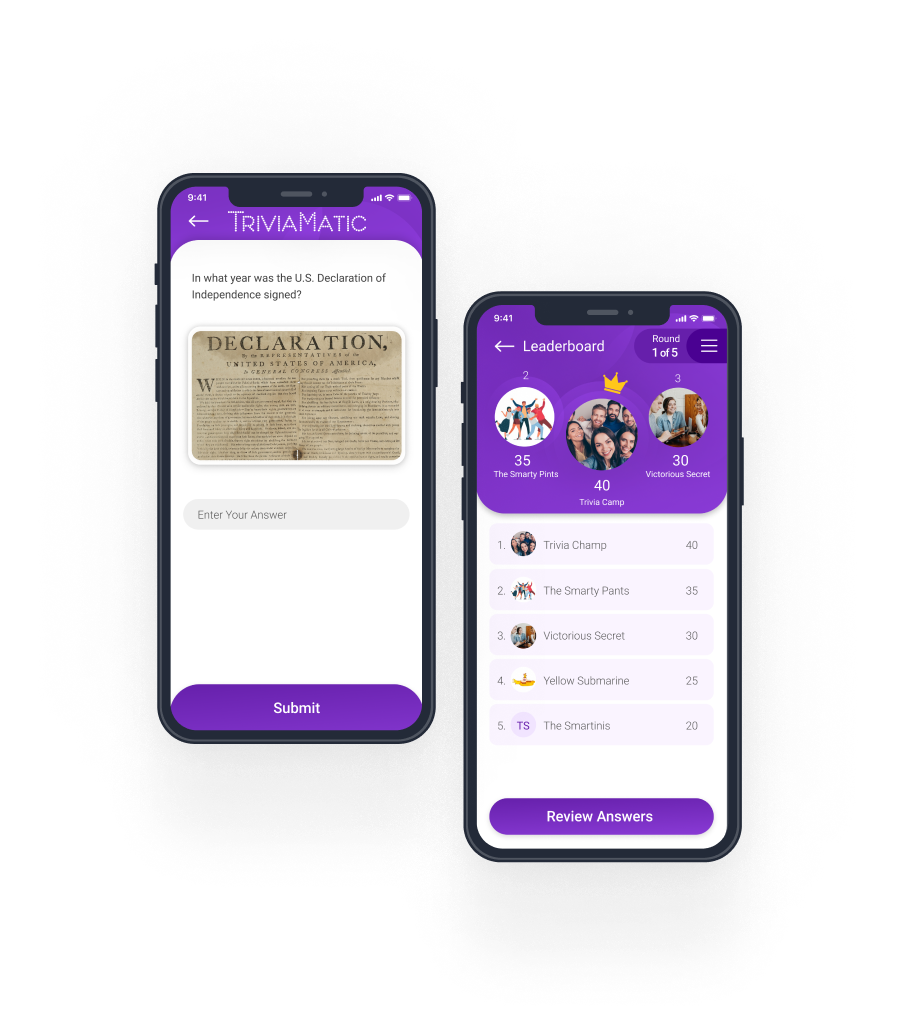 How Much Does it Cost?
The basic Triviamatic subscription costs $99.99 a month and includes:
Get Additional Events
Additional events are always available for purchase
Multiple Game Formats
We have multiple game formats for different timeframes and audiences!
What Our Trivia Hosts Love about Us
Our hosts send us bunch of smiles with our services and we love them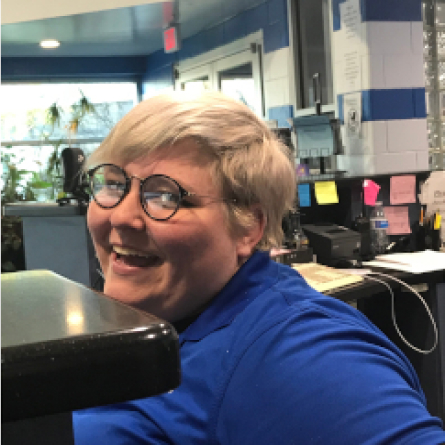 Anna F.
Thursday Nights at 7:30 PM
"While pen and paper are the classics, the app makes trivia so much easier both for hosts and players. Some of my teams have mobility and hearing issues and the app makes the game more accessible and fun for everyone."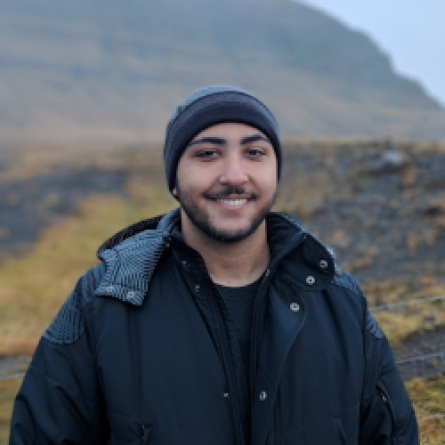 Drew M.
The Thirsty Crow Sports Bar & Cocktail Lounge
Tuesday Nights at 8:00 pm
"I love how easy it is to score and compare answers now. What used to take potentially so long now is done in seconds."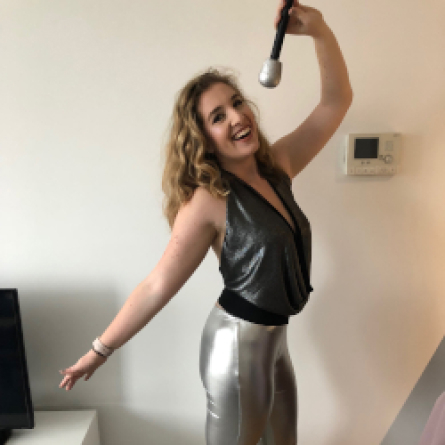 Lexi G.
Wednesday Nights at 7:00 pm
"TriviaMatic allows me to not focus on doing the math or writing the questions and instead gives me time to focus on the guest experience."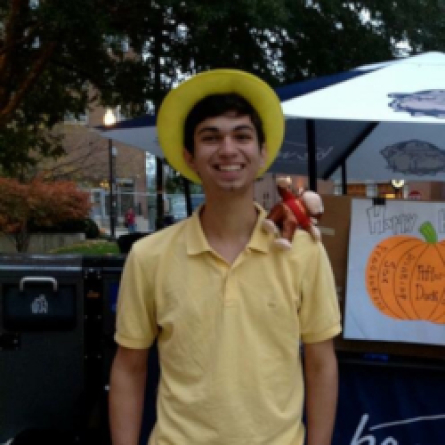 Joe L.
Tuesday Nights at 7:00 pm
"With the TriviaMatic app, I can grade answers so much faster and use that time to socialize with my regulars and greet newcomers! The time that I get back from automating the answering process makes me that much better of a host."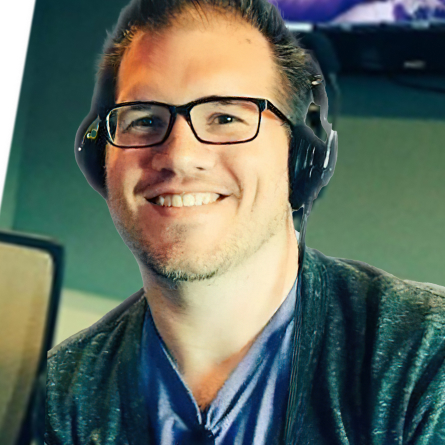 Nick G.
District Trivia in Washington, DC - Owner
"Using TriviaMatic saved me six figures on my annual operating expenses and allowed me to re-launch my company post pandemic single-handedly!"
Our Numbers and Stats Speak for Themselves!
Want to learn more about how Triviamatic can help you?
Are you a
Are you a
Are you a
Are you a
Are you a
Are you a